Click HERE to register! FREE!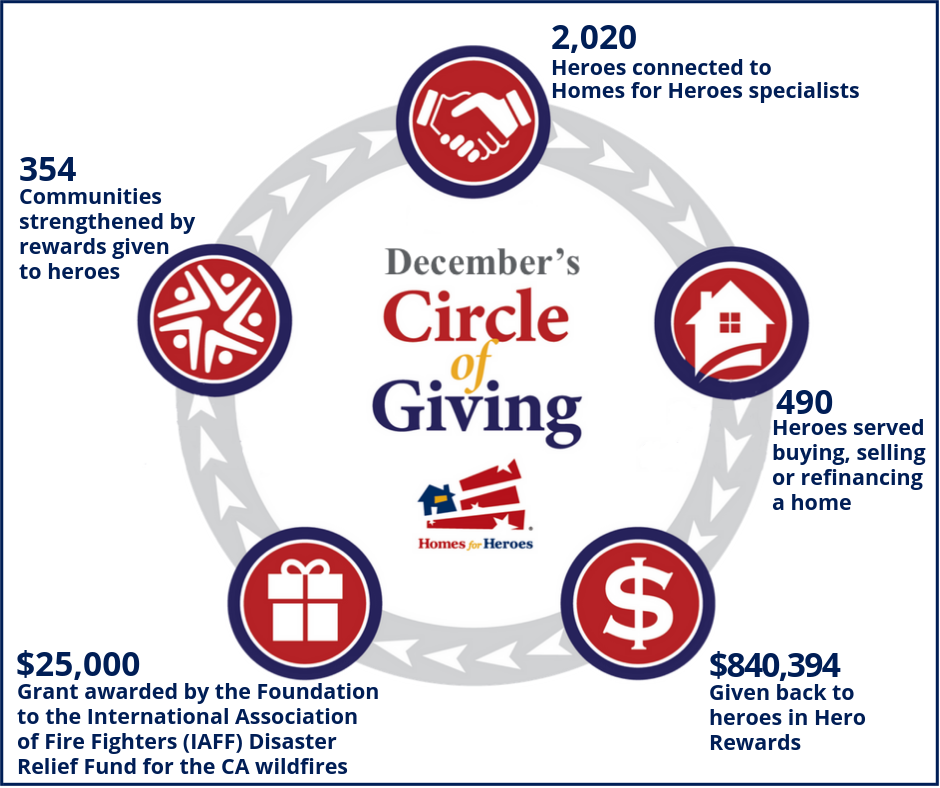 What is Homes for Heroes?
Homes for Heroes was established shortly following the tragic events of 9/11 as a way to give back and say "Thank You" to our nation's heroes. We are the largest nationwide network of affiliated real estate agents, lenders and local businesses providing easy ways for heroes to save significant money when buying, selling or refinancing a home; or when making every day home-related purchases.
How do I save money?
When heroes work with our affiliate real estate agent and lending specialists or local businesses they receive Hero Rewards®:
Buy a home and receive a check from Homes for Heroes in the mail! Examples:

Home purchase price: $150k - check sent after closing $1,050.00
$250k - check sent after closing $1,750; all the way to:
$750k - check sent after closing $5,250!!!

Sell home and receive reduced real estate service fees at closing
Refinance a mortgage and receive reduced lending fees.
Local business affiliates provide special hero discounts.
What if I'm already working with a real estate agent or lender?
It is not our intent for you to break that agreement. However, please ask them to contact us for more information on Homes for Heroes and the Hero Rewards we offer.
What you need to do:
Step 1: Sign up at Homesforheroes.com
Step 2: Work with our specialists
Step 3: Buy, Sell or Refinance a Home
Step 4: Receive your Hero Rewards
NO red tape!

NO Hidden Fees!

NO CATCH!
****
Homes for Heroes® is a licensed real estate company in the state of Minnesota / All Rights Reserved. Hero Rewards® not available in all states. Cashback amounts are estimates. The actual Hero Rewards amount may vary based on sale price of the home (less appropriate credits) and in special circumstances, including, but not limited to, new construction and For Sale By Owner sales. Hero Rewards offers are limited and/or restricted in Alaska, Kansas, Louisiana, and Mississippi. You must be enrolled with Homes for Heroes and be represented at closing by a Homes for Heroes real estate affiliate to be eligible for Hero Rewards. Contact Homes for Heroes for further details.